CALLING ALL LARRY SHIPPERS!!!
So I was just wondering if any of you beautiful people were dying to have a a specific song used in a larry video???????? If you do then come to my message box and let me know!
#whoever made this is my new idol
baby thinking of you keeps me up all night
Chapters: 1/1
Fandom: One Direction (Band)
Rating: Explicit
Warnings: No Archive Warnings Apply
Relationships: Harry Styles/Louis Tomlinson
Additional Tags: longest thing i've written so far haha, so much sex, and a weird section where they talk about tom hardy a lot, Blow Jobs, thigh fucking, it's harry's thighs tho don't bitch or i'll smack u, no i won't i'll just cry, Anal Sex, Rimming, Public Sex, Kinda, this may be longer but there's still not really a plot haha, Plot What Plot/Porn Without Plot, Age Difference, the ending is so cheesy lmao harry and louis fuck me up
Summary:

Louis sputters in response, shaking his head wildly. Harry moves closer, placing his hand on Louis' chest and trailing it up towards his neck to curve around. "I am younger than you. Bet you like that. Think you can push me around."

Louis fishmouths, glaring at Harry who reminds him suspiciously of a shark at the moment. He smells blood in the water.

"Is that what this is about, Louis?" Harry asks. He leans in and fits his mouth against Louis' earlobe, huffing hot breaths into his ear. "You want to fuck me, don't you?"

[harry is a 19 y/o singer and louis is a 29 y/o actor with no love for teenage popstars.]

(omg this was sooooo fucking good! -tasha)
This was perfect.
Why does no one talk about this?
YES.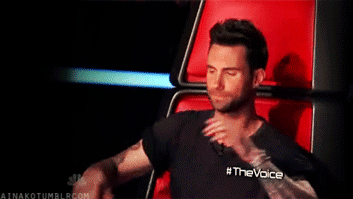 IF YOU SHIP LARRY STYLINSON, PLEASE REBLOG THIS OR LIKE THIS!
I'm trying to make a point to my stepdad that I'm not the only one.
this is too inappropriate to not reblog
(Source: g-uys)